Monitoring the nitrodope photodegradation by FTIR spectroscopy
Praćenje fotodegradacije nitrolakova FTIR spektroskopijom
Authors
Cakić, Suzana
Kostić-Despotović, Ljiljana
Lačnjevac, Časlav M.
Djordjević, Dragan
Barać, Miroljub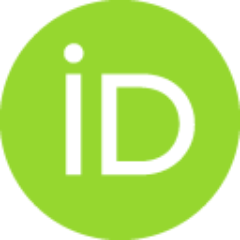 Rajković, Miloš
Gligorić, Miladin
Article (Published version)

Abstract
The FTIR spectroscopy has been employed in this research work to monitor the process of nitrodope photodegradation, by measuring surfaces of bands typical of a nitro group. Nitric esters are subject to degradation, which is reflected on a quantitative ratio of the surfaces of the IR bands that originate from the nitric ester. The obtained results show that the length of the UV rays activity on the samples over time intervals of 240, 480 and 960 min. directly affects the spectrum appearance of the same sample before and after the radiation. The longer the UV rays activity time and the larger a mass proportion of nitrocellulose in the nitrodope is, the smaller the bands surface becomes i.e. the degree of degradation is higher. To confirm the degradation of nitrodope the degree of reticulation has also been examined by determining the König hardness.
U radu je korišćena FTIR spektroskopija za praćenje procesa fotodegradacije nitrolakova, merenjem površina traka koje su karakteristične za nitro grupu. Nitratni estri podležu degradaciji što se odražava na kvantitativni odnos površina IR traka koje potiču od nitratnog estra. Dobijeni rezultati pokazuju da dužina dejstva UV zraka na uzorke u vremenskim intervalima od 240, 480 i 960 min., direktno utiče na izgled spektra istog uzorka pre i posle zračenja. Što je duže vreme dejstva UV zraka kao i maseni udeo nitroceluloze u nitrolaku površina traka se sve više smanjuje tj.stepen degradacije je veći. Za potvrdu degradacije nitrolakova praćen je i stepen umreženosti određivanjem tvrdoće po König-u.
Source:
Zaštita materijala, 2006, 47, 3, 39-44
Publisher:
Inženjersko društvo za koroziju, Beograd